Hi Girls!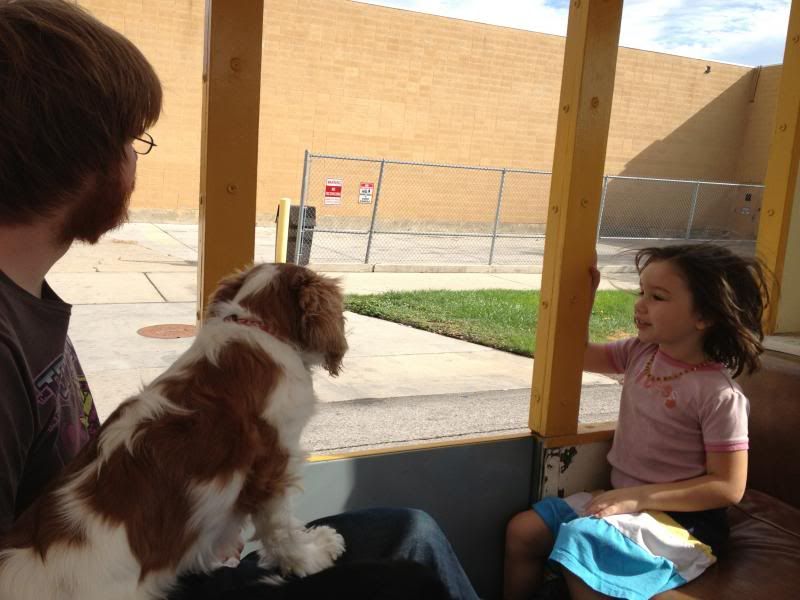 I didn't really have time to keep up with blogging while we were in the middle of school this semester, but I still kept track of the new and exciting things you girls were doing each month. So now I'm going to catch up with our newsletters!
In September not only were we in school, but music class started back up. This session, Dea started Musical Bridge instead of Music Together and oh boy did she love it! You learned the keys on the keyboard, the different lengths of notes, and a bunch of other stuff. I'm really happy we put you in this class. You're going to continue it for the next few sessions before starting piano lessons.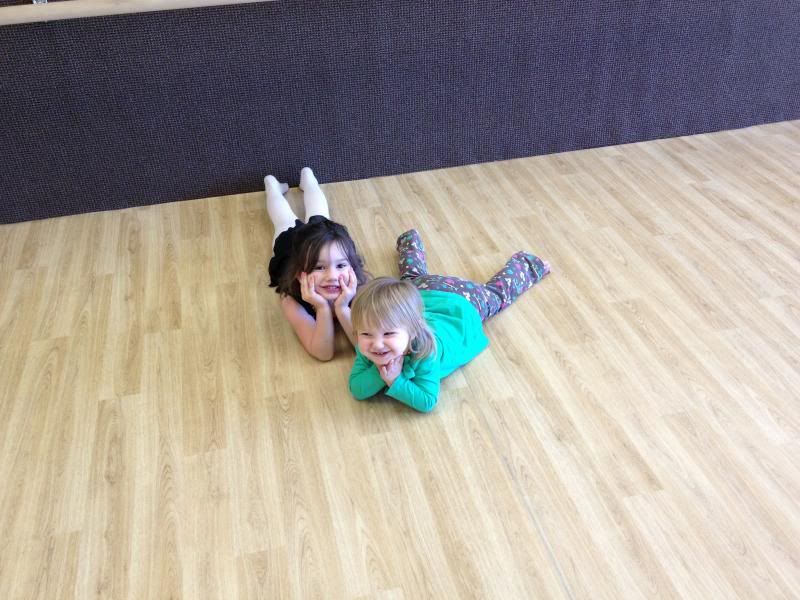 You also learned to skip this month, and it was pretty much all you could do from then on! Everywhere we went you were skipping and delighted. Skipping may not seem like a huge thing to an adult, but it takes you some concentration and coordination. You tried to teach Twig to skip, but she can't even come close to doing it. She looks like she's galloping on a horse instead.
Twig, your speech has been exploding. This month is the month where you really started to talk. You started to say no, bye, hi, hello (yes, there's a difference), love you (cutest thing in the world), buckle, and cheese. Every time that I go to take a picture of you, it's "cheeee!"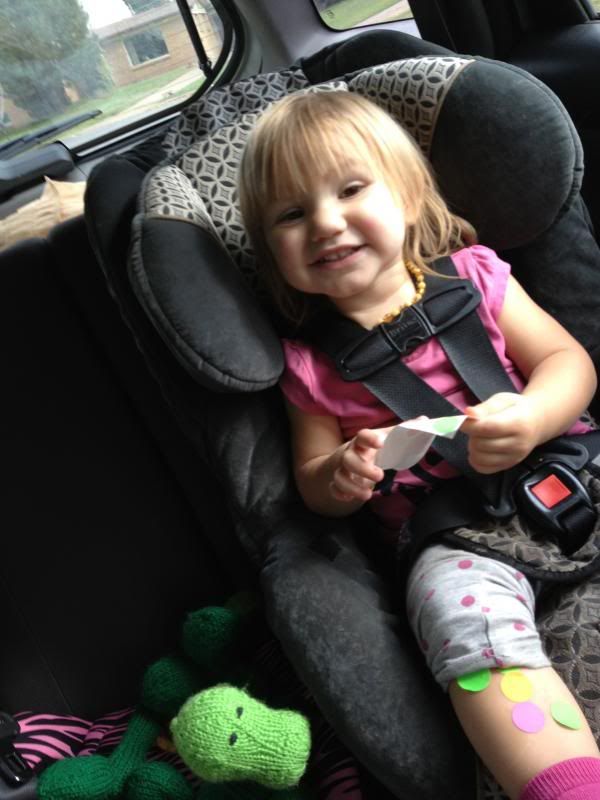 You also decided that your favorite color is blue. Whenever given a choice, you would choose the color blue. So Peanut decided it must be your favorite color. We asked you if it's your favorite color and of course you said "yeah!" like you do whenever we ask you a question. Still, we decided it's your favorite and still three months later, you choose blue the majority of the time.
Well, that's all I have for you girls this month. It was a fun and crazy month with all the things going on, but we loved it. So many fun things to do every day!
Love, Mama