Every year I've tried something different for a candy receptacle when trick-or-treating, but nothing has been quite right. The ones you can buy at the store are crap (we actually had some of those this year that were given to us and two have already broken just from carrying around at a short trunk-or-treat). I've made ones out of felt that are super cute (I may be biased), but I can't ever get them big enough that we aren't constantly dumping them into something else. We've tried old pillowcases like I used as a kid, but they're too long and the girls end up dragging them.
So this year I've put my mind to it and I think I've combined ideas to finally find…
The Perfect Halloween Candy Bags
First, we start with a pillowcase. I got some from sheets we no longer use that I plan on being on keeping as our candy bags for every year. You could also check your local second-hand store for some cheap pillowcases.
I had Twig hold one up and I marked it in a spot that keeps it big enough to hold a good amount of candy still, but not so long it drags on the ground. I flipped it inside out and did a basting stitch (for sewing novices: this is when you turn the stitch length all the way up so you have really long stitches that are easy to pick out later, also don't do your finishing stitches on either end) at the marked height so that we can take it out to lengthen it for future years when they're taller.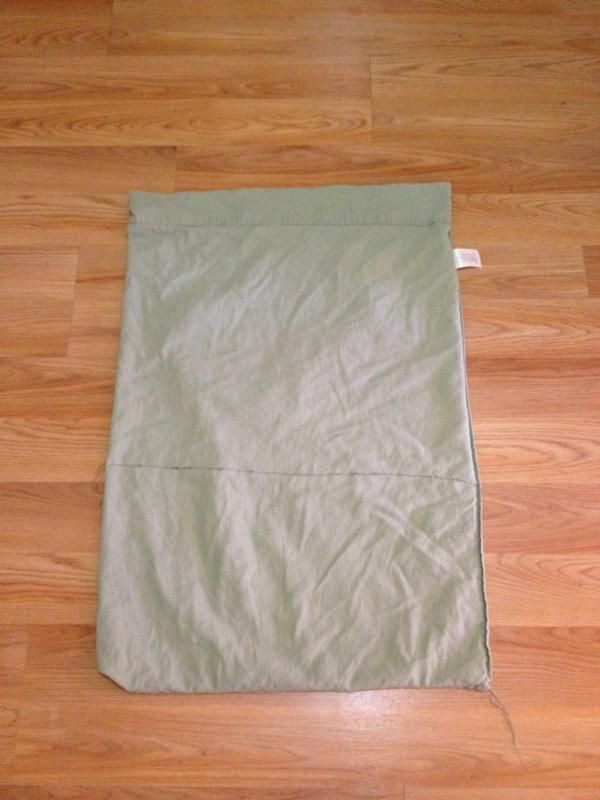 Then turn it inside out and just tuck the extra fabric inside.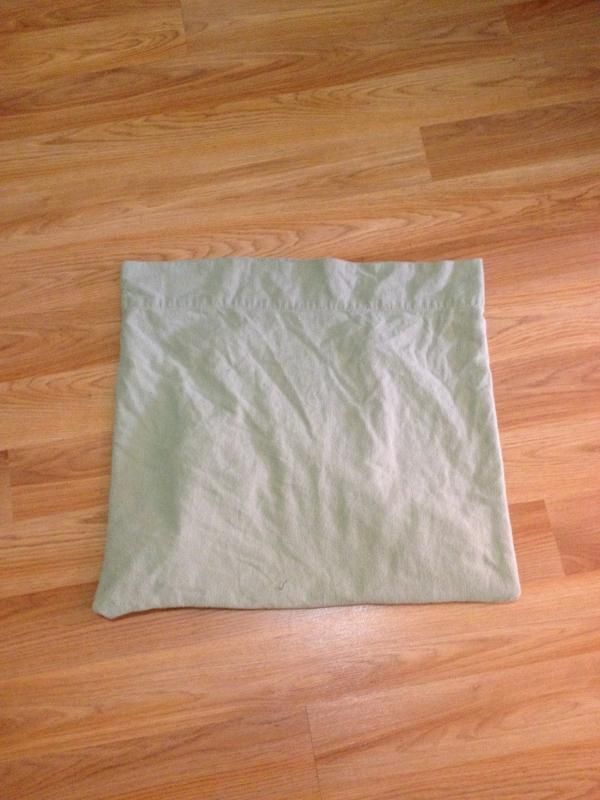 Now you can stop here if you want, but if you'd like to cute it up too, add something that's along the theme of your costume! Peanut is being Merida from Brave and Twig and Banana are being two of the little brother bears (I'm the mama bear and my husband is King Fergus). There's a third brother bear though, so Twig's pillowcase gets a bear! Then Peanut's has a horse like Angus. I just cut the shapes out of felt and then hot glued them together, then pin them onto the pillowcase with safety pins.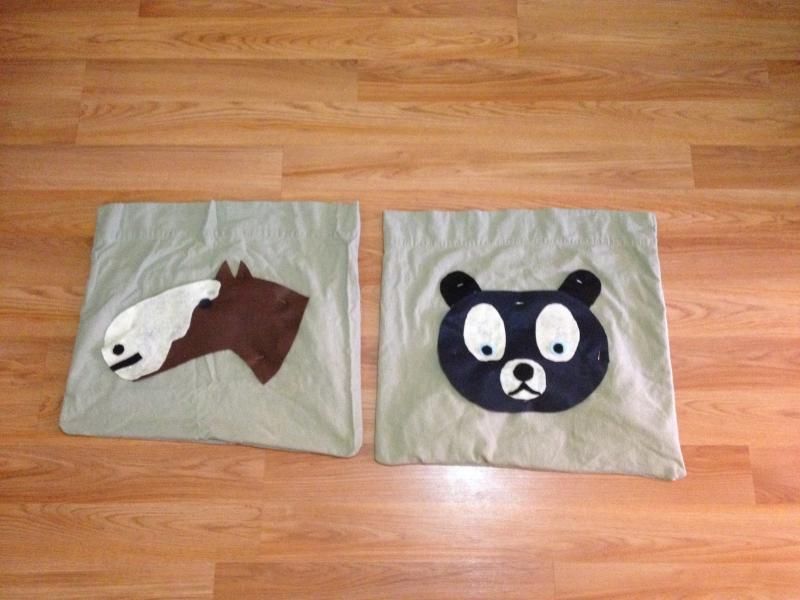 And here's Twig's pillowcase in action! Happy Halloween!